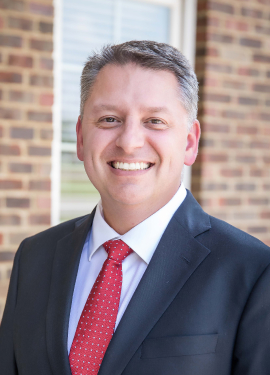 Bradley S. Rice
Doctor of Medicine
Learn more
Dear patients!
Screening colonoscopies can save lives.
Preventative care is key for a healthy life.
About
Dr. Bradley S. Rice was born and raised in Evansville, Indiana. In 1999, he graduated magna cum laude from the University of Alabama with a B.S. in Biology. Dr. Rice served as Alpha Epsilon Delta President, Phi Beta Kappa and earned other honors while in college. Dr. Rice received his medical degree from the University of South Alabama School of Medicine in 2003. He completed his Internal Medicine Residency Program and Gastroenterology/Hepatology Fellowship at the University of Louisville where he served as Chief Gastroenterology fellow.
Dr. Rice is board certified in Internal Medicine and Gastroenterology/Hepatology. His expertise include Colon Cancer Screening, Endoscopic Retrograde Cholangio Pancreotography (ERCP), Barrett's Ablation with BARRX and Advanced Therapeutic Endoscopy. He practices at Crestwood Medical Center in Huntsville, Alabama. Dr. Rice does procedures at Crestwood Medical Center and Surgery Center of Huntsville.
Dr. Rice currently serves as Co-director of Crestwood Medical Center Endoscopy Center and is currently President of the Alabama Gastroenterology Society. Dr. Rice has served on the Board of Censors of the Medical Association of the State of Alabama, the Alabama Board of Medical Examiners, the Alabama Department of Public Health Board, the Board of Trustees for the Madison County Medical Society, and Chief of Internal Medicine at Crestwood Medical Center.
In his leisure time, Dr. Rice enjoys traveling, playing golf, watching Alabama football and spending time with his wife and son.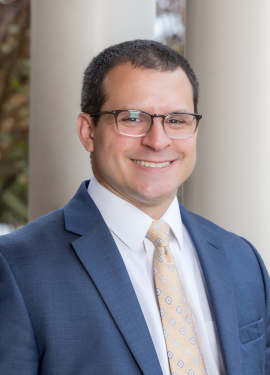 Vick DiCarlo
Doctor of Medicine
Learn more
Dear patients!
Screening colonoscopies can save lives.
Preventative care is key for a healthy life.
About
Dr. Vick DiCarlo was born in New Orleans, Louisiana, but spent most of his childhood growing up in Birmingham, Alabama. He received his undergraduate degree at Auburn University followed by his medical education at Louisiana State University School of Medicine in New Orleans. Dr. DiCarlo went on to complete his residency in internal medicine at the University of Alabama at Birmingham. Later, he completed his fellowship in gastroenterology at the University of Tennessee in Chattanooga, where he served as chief fellow.
As a gastroenterologist, Dr. DiCarlo is dedicated to providing the highest quality care to his patients. He is well-versed in the latest techniques and treatments in gastroenterology and hepatology and strives to provide patients with the most up-to-date and effective care possible.
When Dr. DiCarlo is not treating patients, he enjoys spending time with his wife and three children, traveling, and hosting crawfish boils. His warm and friendly demeanor is highly respected by colleagues and patients alike. Dr. DiCarlo looks forward to serving the Huntsville community for many years to come.
Providers
Administrators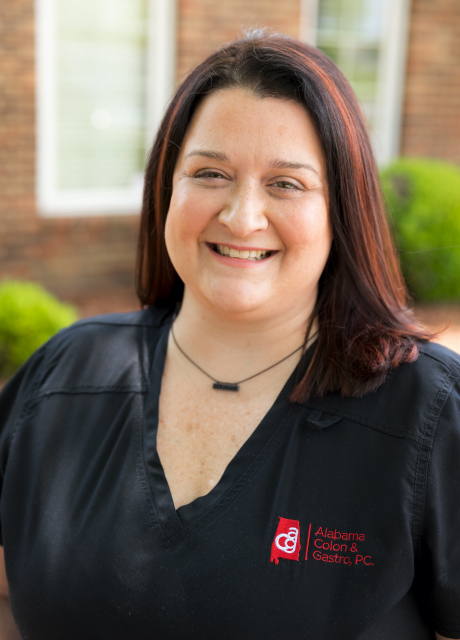 Lauren Graveman
Billing Supervisor
Learn more
About
Lauren joined AC&G in 2018, and has over 12 years of experience in medical billing, coding and credentialling. She is a Huntsville native who graduated from Huntsville High and completed her B.S. in Accounting from Athens State University. Lauren is a current member of the American Society of Gastroenterology Endoscopy for gastroenterology management and has attended numerous conferences and workshops specializing in gastroenterology medical billing and coding.
In her spare time, she enjoys spending time with her husband, Nathan and daughter, Hayden. Her hobbies include reading, boating on the lake and Alabama football.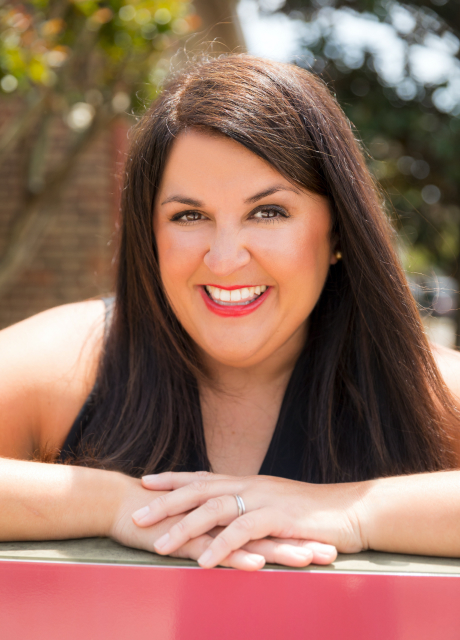 Lindsay S. Rice
CEO
Learn more
About
Lindsay graduated from the University of Alabama with a B.A. in Anthropology/History a M.Ed. in Secondary Education and history from the University of South Alabama and her MBA in Healthcare Administration from the University of North Alabama. She is currently the CEO of Alabama Colon & Gastro, P.C. and has served in this position since the beginning of the company over six years ago. Previously, she served as a high school social studies educator and administrator. Lindsay is currently serving on the Crestwood Medical Center Women's Advisory Board, the Huntsville Botanical Gardens Board and the Huntsville Broadway Theatre League Board.
Lindsay has served as the Alabama Gastroenterology Society Administrative Advisor, Alliance to the Medical Association of the State of Alabama President, Membership VP, Secretary and current Historian, Madison County Medical Alliance President, American Medical Association Alliance External Communications Committee, Junior League of Huntsville Board of Directors, Huntsville Library Foundation Board, and Huntsville Museum of Art Guild. She has chaired and helped with various non-profit events throughout the community over the past twelve years. She enjoys spending time with her husband, Brad and son Sam. In her spare time, she enjoys traveling, reading, spending time at the lake, Alabama football and being a golf mom.
Staff members